This trail was really fun! I guess it was set up because we didnt plan on it and were a little wary because of what people had said about "plan 8 to 12 hours, someone always rolls over, someone always breaks", ect...
Well, we did this hard section which we would have not done if we had others with less built rigs, then we drove the next sandy area and all of a sudden we are at the beach! On the way out I did actually get stuck and had to get the Hi-lift out. That to me makes it a good trail!
This trail is actually pretty short with very one very difficult area. Although the tough spot is pretty short, I would not rate it as extremely hard. Rick and I found that basically we have to spot each other through these sections whereas usually we just drive without stopping alot.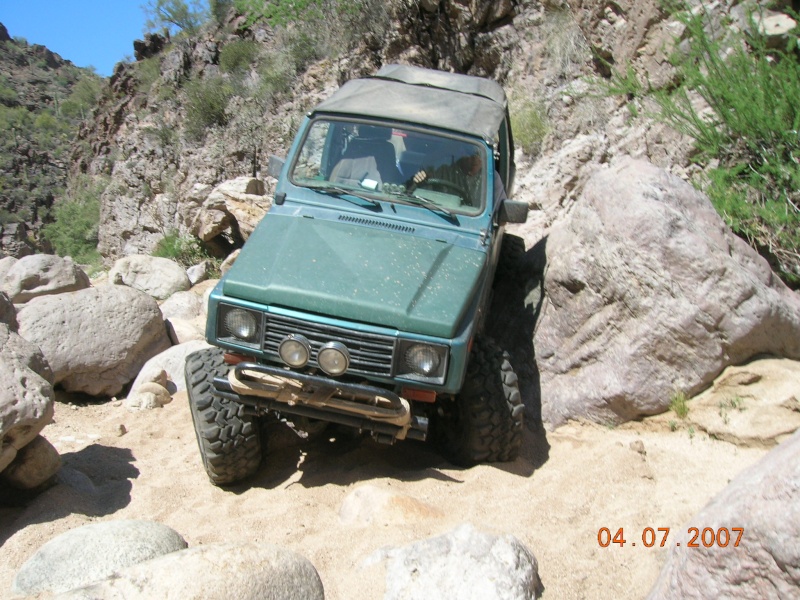 Smooth slick rocks spaced at difficult intervals and VERY soft sand in between- would be extremly difficult if there was any water or wet rocks...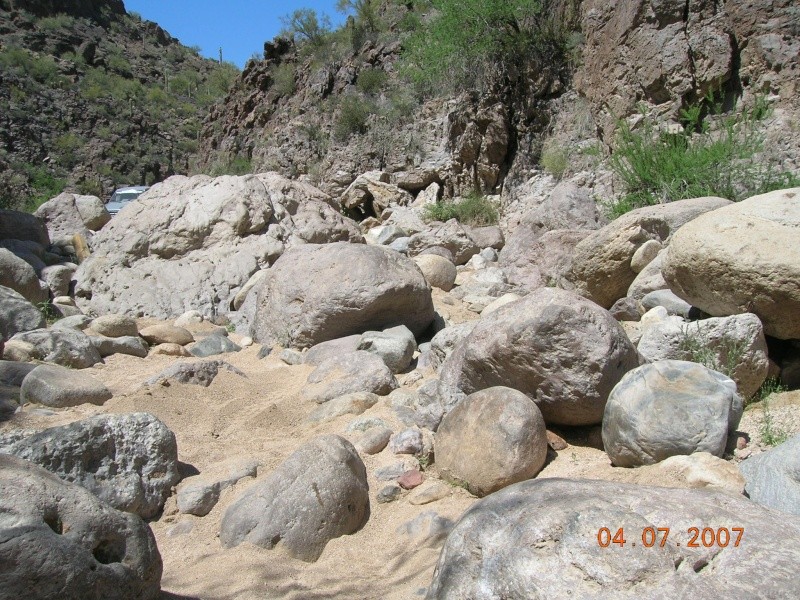 Boaters were trippin out when we pulled up on the beach...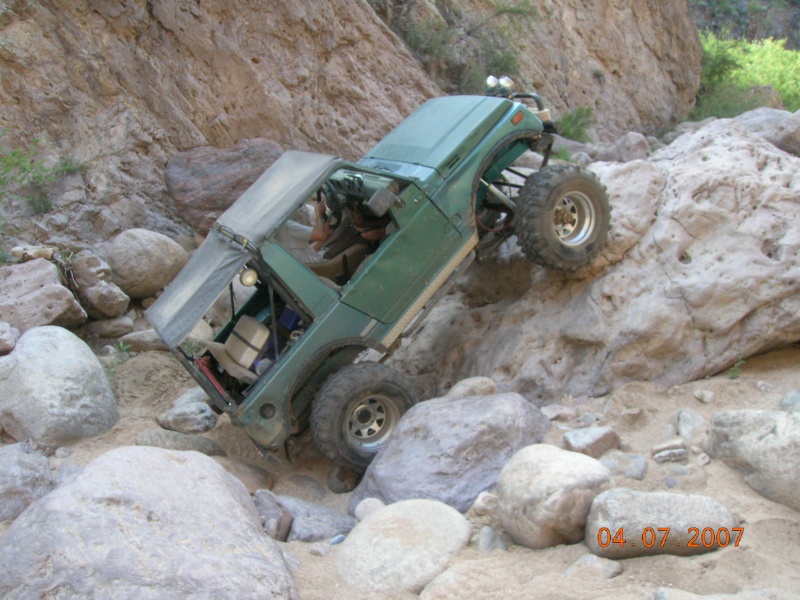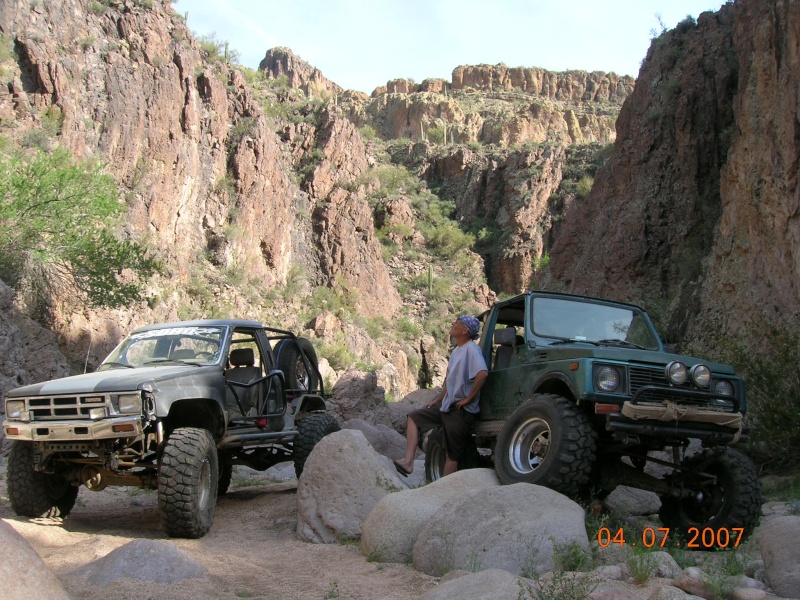 Awesome canyon with great scenery. Super good time!
I guess the main requirement would be willing to take some damage!