Rick and I went out with the Suzuki club to Bulldog area this weekend for some nite wheelin... Some cool rigs and some decent slightly modified rigs also. There were quite a few vehicles, 15!, which unfortunately causes quite a bit of waiting and sitting time.
I started out the action by almost putting my 4Runner on its side (again) at the first good double step down.
One of the guys with a Toyota based buggy ended the action by breaking a stock Birfield axle on a really good DEEP hole. Can you say CHROMOLY LONGFIELD UPGRADE time? This is what we mean by CUZ STOCK SUCKS!!
Check out this link to the ZOA pictures:
http://imageevent.com/enno/augustzoameeting
Here are some Pics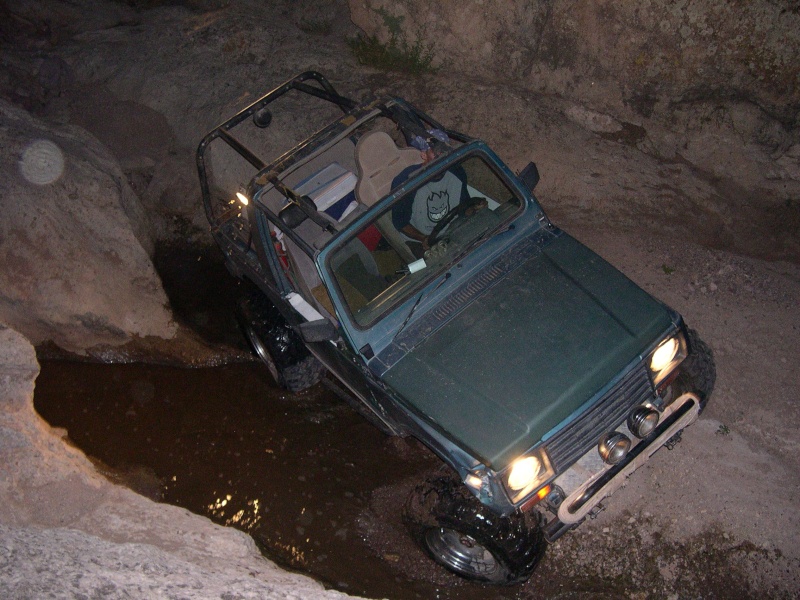 Chris, Mike, Shane, Dave GET YOUR STUFF together!!!